Welcome to Poshtel – where there's something new (and old) around every corner.
In the heart of the Oamaru, Poshtel is within convenient walking distance to the historic precinct, the local gardens, the Oamaru Opera House, Steampunk HQ, penguin viewing and all the delectable eating and unique shopping experiences of the town.
This is not simply a place to sleep and eat before you move on to the next location. Designed by Carter Smith Architecture + Interiors, each room creates a distinct atmosphere all its own. Together they combine to create a myriad of interwoven stories, a collection of art and objects that provide guests with a truly unique NZ experience.
Walk through our hallways and into the rooms and you'll find the objects that have made Otago such an interesting place through the years. You'll discover the stories that have arisen, the people that have grown them and, perhaps, a little inspiration for going out and making some stories of your own.
Your hosts
Phillip and Jacqui McNicholl owners and Managers of Oamaru Poshtel, first visited Oamaru in 2016 and were taken by the many and varied aspects of the town and it's people.
After purchasing the Thames Street building in 2017, Phillip and Jacqui undertook an extensive up-grade, including earthquake strengthening.
Drawing on experience from their travels around the world, they are providing visitors with an insight into early New Zealand and the truly unique town of Oamaru.
Poshtel is a wonderful destination in itself and compliments the quirky and fascinating Oamaru sights.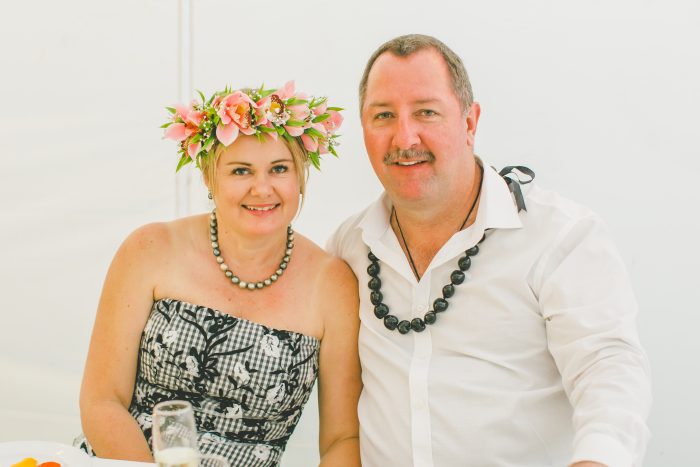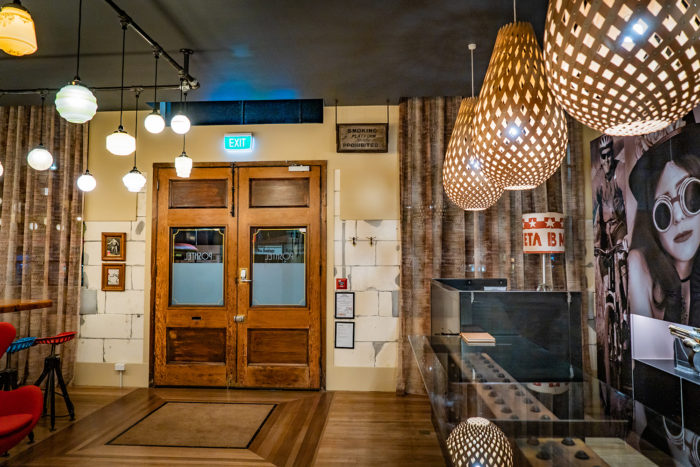 The Reef Gallery
The Reef Gallery is an in-house art gallery specialising in New Zealand and Pacific art. It is open to Hotel guests as part of our lounge space.
We hold regular public viewings and artist-in-residence programmes, so keep an eye on our facebook page for upcoming events.
Our values
We value personal space: What is personal space? For many the first thought that springs to mind is the small distance around your person, that area that is yours to control. For us personal space means space to relax, no matter who you are or where you find yourself. Personal space is both individual and comfortable. It is room to breathe away from the distractions and stress of modern life. It's there when you need it, to sink into and take comfort from, a place treating you in the way you deserve. Here at Poshtel we value your personal space.
The destination should be as memorable as the journey: You lose a lot when you sleep. The day before drifts further away, the excitement and adrenalin wears off. We want you to wake up in a place that reinvigorates the feeling of exploration, a room that inspires motivation and action for the day ahead. It is why we are proud to offer interior art and design that impels our guest's journey and the service that supports it. And we make sure that arriving at Poshtel is as an exciting an event as anything else that may have come before it that day.
 The little things are a big deal: In this day and age 'luxury' isn't necessarily about gauche wealth or narcissistic glamour. Instead true luxury provides an enduring sense of confidence and wellbeing. True luxury is about looking at every small detail and ensuring each is to the highest of standards. That's why we have invested in the little details that deliver a lot of comfort for our guests. In our 'living room' there's space to stretch out and make the most (or least) of your time here. In our rooms the style and substance coheres into a greater whole.
Hospitality builds community: Our international visitors may only ever come here once over the course of their lives. But we want them to leave knowing they have a home away from home in Oamaru. Our locals may stop by but once a year, or less. It doesn't matter – we're always ready with a friendly greeting and a memory to share. This is how we have built longstanding bonds with local communities, regional businesses and international clients alike. Oamaru is an exciting, dynamic and fast-evolving place. Quite simply, we love sharing it with others.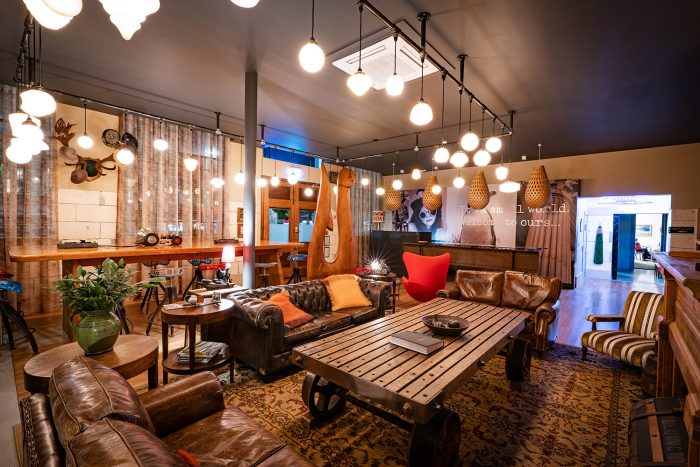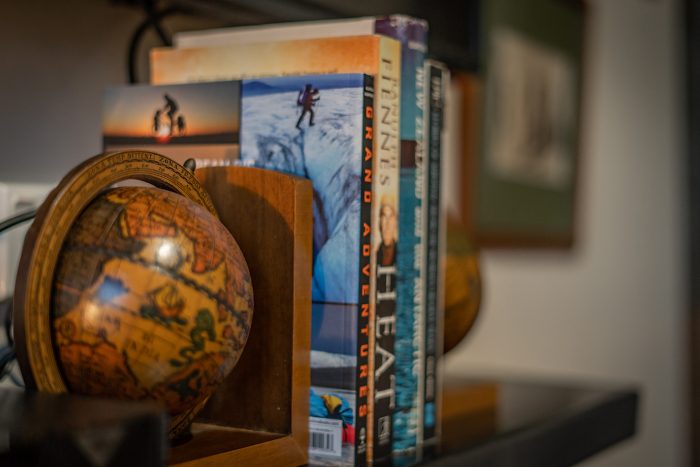 Loved the styling, lovely hosts. Good location, enjoyed our stay.
Richard & Caroline Everts
What a wonderful place to stay for our first time in New Zealand. The hospitality was so very amazing.
Rev David & Judy Griffis
Amazingly comfortable, quiet and spacious rooms. The rooms are so interesting, all individual. Everything you could want from a hotel and stunning decor. The staff were friendly. helpful and very efficient.
Patrick
The rooms are beautifully appointed, each one different, with quirky but quality decor and fixtures. The bed and linens are excellent, the sofa was a nice leather, the bathroom roomy and sparkling.
Anne
Everything from the welcoming on arrival, the stay, the location, the cleanliness, the breakfast, the decor - all was 5 - Star quality!!! And the cost was more than reasonable. Would highly recommend to any and all visiting the area.
Kim
Great location in a lovely old building. Hosts were very friendly. Decor is wonderful and very fitting for Oamaru. Our room was decked out with old rowing gear and interesting photos and there's a great collection of memorabilia in the foyer and hallway. Bed was very comfortable with beautiful linen and the room was spotless. Thank you for a wonderful stay.
Lisa
A gorgeous place, thoroughly enjoyed it, thankyou.
Pat & Phillip Cummings
Cool, funky, quirky and fabulous... Recently refurbed it is an eccentric modern hotel set in a great building... Each room has a different fun theme but isn't over done. First class all round with exceptional service to boot. Well done.
David
Thankyou so much, we had a wonderful stay here. Hope to see you again soon.
Susan Giopp
Friendly welcome by the owners, Centrally located to meet all my needs. The hotel had all the facilities you would expect from a five star hotel at a reasonable price. large clean common area well themed. Will be back.
Andrew