New Zealand is known for its extreme landscapes, enthralling wildlife and beautiful natural vistas – and the Waitaki region is no different. With just a short scenic drive from Oamaru you'll find alien-like beaches, incredible rock formations, fields of yellow and the cutest little birds arriving home for the night.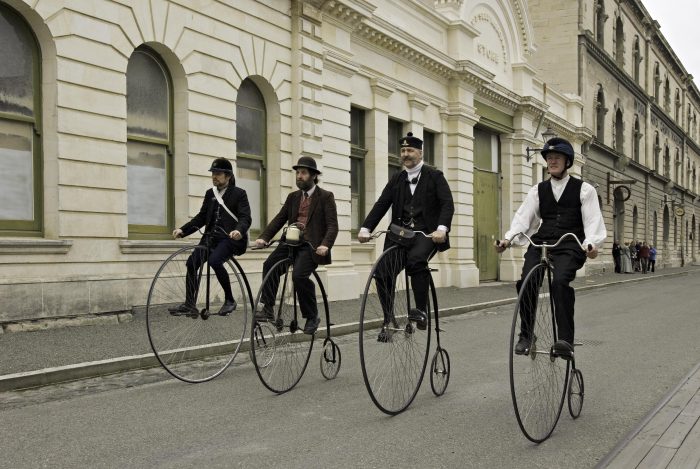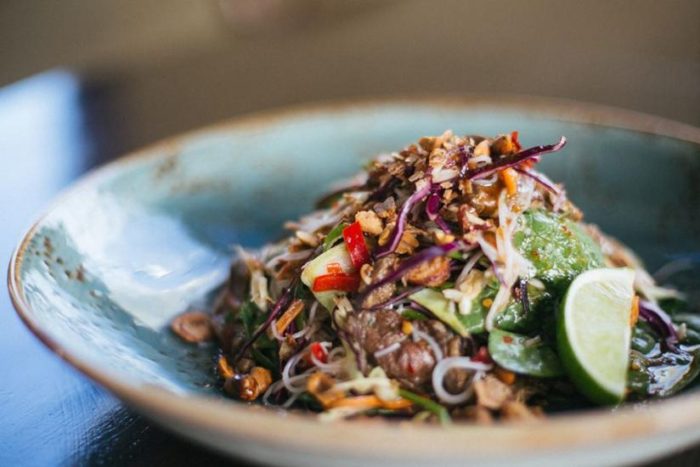 To experience a day of inspirational nature we suggest starting nice and early with a hearty breakfast. While we have plenty of options here at Poshtel you may want to take a quick walk down the road.
Here in Oamaru's historic precinct you'll find a scrumptious array of healthy treats and breakfasts in the Tees St cafe. Taking a trip to Tees at any time of the year is sure to provide a pleasant surprise – the menu here is regularly changed thanks to the abundance of local seasonal produce.
After you've filled up the tanks and are ready for the road we recommend taking a short drive south to Moeraki, a sleepy little fishing village on the coast.
On your way there you might want to stop off for a peek at Hampden's antiques or, if you need an extra boost, one of the delectable gourmet pies from Vanessa's Cottage Café.
Less than 10 minutes down the road from Hampden you'll find one of New Zealand's not-to-be-missed natural wonders – the incredible Moeraki boulders.
The boulders are estimated to be around 60 million years old and over the years have founded some pretty interesting theories…
These mysterious rocks are big, heavy (the largest weighs up to 7 tonnes) and perfect for taking some great holiday photos with. The boulders are estimated to be around 60 million years old and over the years have founded some pretty interesting theories; from the questionable idea they are alien eggs to the Maori legend that the round rocks represent food baskets of a nearby shipwreck.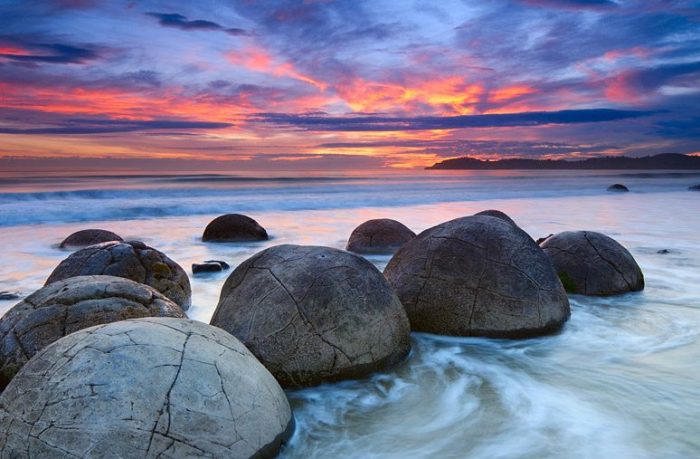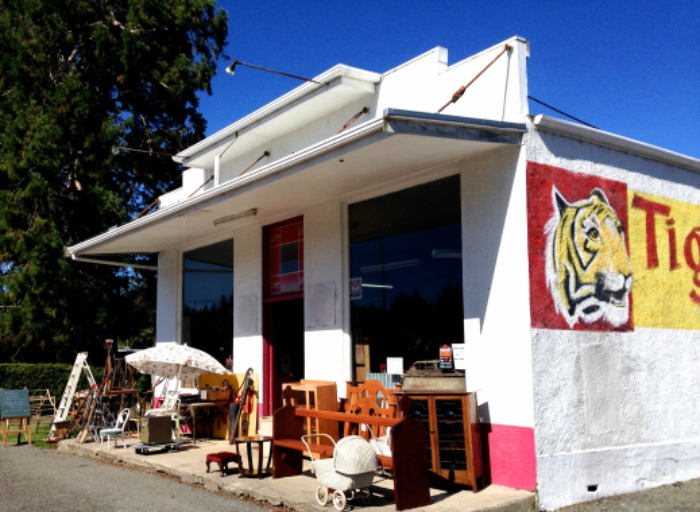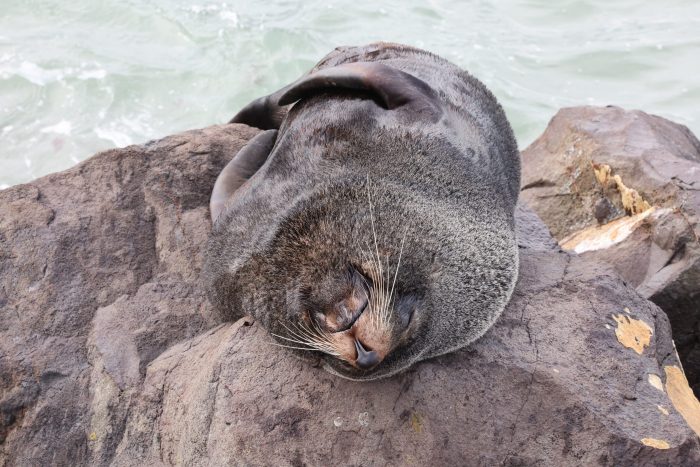 After you've explored the beach and the boulders it's time to settle down into the tranquility of Moeraki. So head to the tranquil Moeraki fishing village, where you can relax and enjoy the uninterrupted ocean views from the Moeraki Tavern while enjoying some of their classic dishes and assortment of local and imported and beers, as well as wines and non alcoholic drinks.  The tavern is family friendly and from Friday to Sunday (10am to 6pm) you can also dine at the Fishwife by the wharf, owned by a fourth generation Moeraki fisherman and serving fresh fish, chips and seafoood (depending on availability).  Further along Haven Street, you will find the Moeraki Esplanade Reserve, where a short walk will take you up to the Whalers Memorial Lookout.  Watch out for the Sea Lions basking on the rocks below.
If you enjoyed the odd boulders in Moeraki it's now worth wondering west in the Waitaki region to the Elephant Rocks. This geological marvel is what's left of the weathered Otekaike Limestone formation.
It's a cinematic experience to be sure. This unique landscape has been used in films such as Narnia: the Lion, the Witch and the Wardrobe. Though the name remains a mystery it's said, with the right imagination, that you can possibly find rocks shaped like elephants here.
As the day winds down and the lazy Otago sun begins its descent it's time to get on the road again. On the way back to Poshtel you'll have time to stop by another incredibly scenic vista, provided the season is right.
The long sweep of sunflower fields are a big drawcard for visitors looking to bring some colour into their holidays.
The local fields of gold and green can be hypnotizing and they're not hard to miss from the road. Stretching 80 hectares long on the outskirts of Weston, keep an eye out for the glimmering colour outside your window as it catches the evening sun.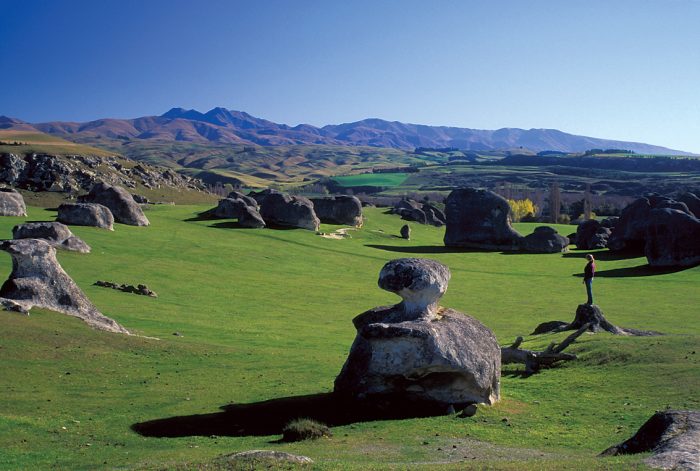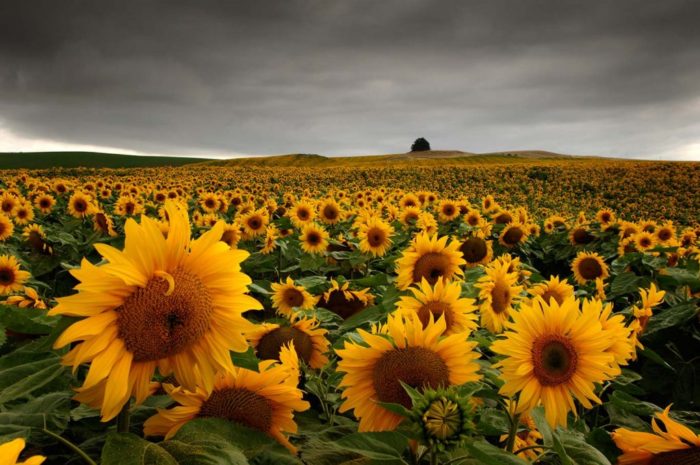 The day isn't over quite yet! Unwind at the Poshtel with your drink of choice and relax with friends and family before you head off once again.
Around 6:30pm each night Oamaru's littlest penguin colony returns home from a long day of work at sea. So be sure to head down for a tiny dose of joy, as the Little Blue penguins waddle back to their seaside homes. Native to New Zealand, these birds are so very, very cute.
Finally, to put the cherry on top, perhaps it's time to enjoy a late dinner at nearby local restaurant Cucina. Boasting a range of freshly made dinners and deserts, Cucina also holds a 2019 excellence award for their Beef and Lamb. Bon appetit!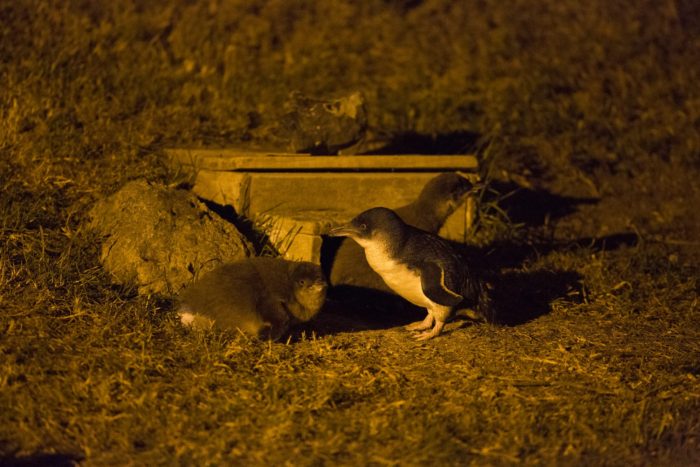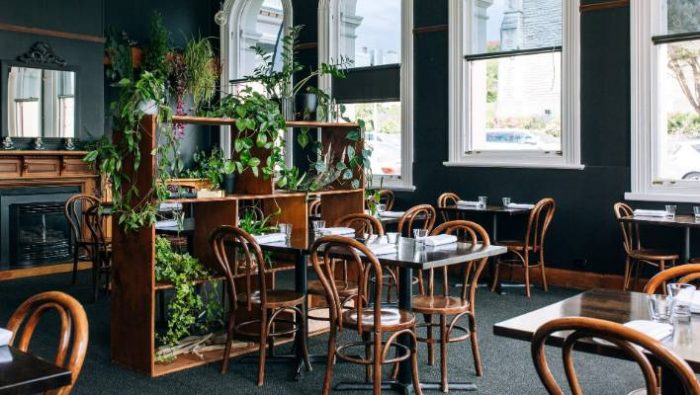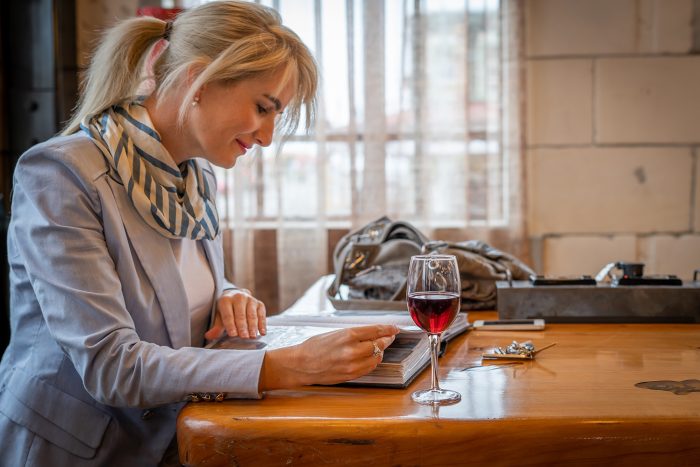 Loved the styling, lovely hosts. Good location, enjoyed our stay.
Richard & Caroline Everts
What a wonderful place to stay for our first time in New Zealand. The hospitality was so very amazing.
Rev David & Judy Griffis
Amazingly comfortable, quiet and spacious rooms. The rooms are so interesting, all individual. Everything you could want from a hotel and stunning decor. The staff were friendly. helpful and very efficient.
Patrick
The rooms are beautifully appointed, each one different, with quirky but quality decor and fixtures. The bed and linens are excellent, the sofa was a nice leather, the bathroom roomy and sparkling.
Anne
Everything from the welcoming on arrival, the stay, the location, the cleanliness, the breakfast, the decor - all was 5 - Star quality!!! And the cost was more than reasonable. Would highly recommend to any and all visiting the area.
Kim
Great location in a lovely old building. Hosts were very friendly. Decor is wonderful and very fitting for Oamaru. Our room was decked out with old rowing gear and interesting photos and there's a great collection of memorabilia in the foyer and hallway. Bed was very comfortable with beautiful linen and the room was spotless. Thank you for a wonderful stay.
Lisa
A gorgeous place, thoroughly enjoyed it, thankyou.
Pat & Phillip Cummings
Cool, funky, quirky and fabulous... Recently refurbed it is an eccentric modern hotel set in a great building... Each room has a different fun theme but isn't over done. First class all round with exceptional service to boot. Well done.
David
Thankyou so much, we had a wonderful stay here. Hope to see you again soon.
Susan Giopp
Friendly welcome by the owners, Centrally located to meet all my needs. The hotel had all the facilities you would expect from a five star hotel at a reasonable price. large clean common area well themed. Will be back.
Andrew